Flooring Tips & Tricks
How to Remove Road Tar from Carpeting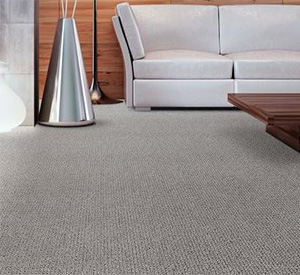 Vacuuming is where Roseville Carpet One started this series of articles on carpet-cleaning tips. But it isn't where these articles will end. We'll present all sorts of guidelines for cleaning, removing stains, and dealing with various other problems. Today, let's move on to tar tracked in on your carpet.
Tar is a sticky black compound that is made of the by-products of crude oil. The viscous compound is used to seal roofs and make roads. Road tar becomes soft with heat, and sticks to pedestrians' shoes. When it is tracked inside, road tar sticks to carpeted flooring. Tar removal from carpet is not easy. If a large area has been affected, call a professional.
Following you will find Roseville Carpet One's tips on removing asphalt and road tar from your carpeting.
Initially, we suggest you scrape off what you can with dull knife. Vacuum and apply a dry cleaning solvent. Let that set for 5-10 minutes. Blot from outside toward middle with upward motion on pile carpets to avoid spreading stain and getting tar deeper into carpet. Continue to repeat until no more tar remains.

Avoid getting the solvent onto the carpet backing where it can dissolve carpet adhesive and cause delamination. Always blot in one direction. Avoid circular motions. When one section of your carpet is clean, move on to the next section of carpet. Blot each section until the tar is removed. Use white rags or paper towels so that you can see when no more tar comes off. Avoid dish liquids that contain lanolin oil). Multiple rinsing may be necessary. Mist with plain water in spray bottle. Blot, blot to remove excess moisture. Mist again and blot. Run fan and/or dehumidifier to expedite drying.
Supplies
To clean tar from carpeted flooring, you need a few common household products. These include:
Dull knife
Dry Cleaning Solvent
Clean Towel Paper Towels
Method for Cleaning
APPLY

a dry cleaning solvent onto a damp towel

BLOT

don't rub

REPEAT

solvent application as above-do not apply directly to carpet

BLOT

don't rub

APPLY

water via a damp paper towel

BLOT

to finish with a weighted pad of paper towels
Not all carpet dyes are created equal. All cleaning solutions should be tested first in inconspicuous place for ill effects. If in doubt, call a professional. Click here to view more Flooring Tips & Tricks >
Roseville Carpet One is the premier provider of carpet, hardwood floors, vinyl, and other flooring options; providing all major brands of flooring complete with professional installation at affordable prices. Visit our showroom or click to set up a FREE estimate today >