Flooring Tips & Tricks
Laminate Floors + Heavy Traffic: The "Hard Facts" of Laminate Flooring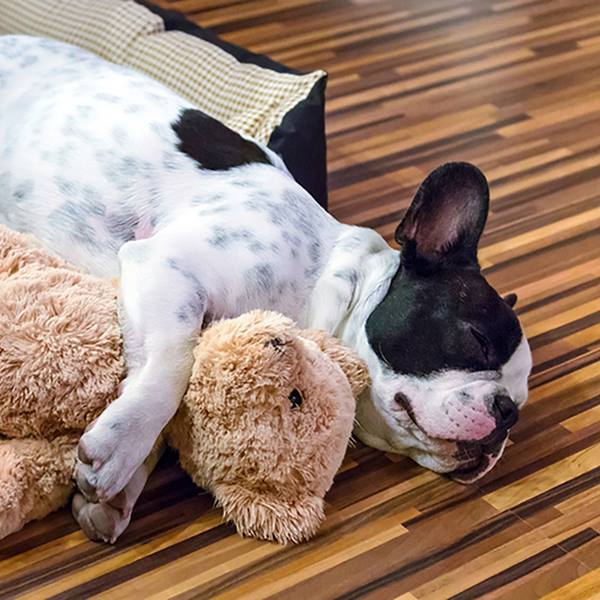 If your kitchen or family room encounters frequent food spills and the pitter-patter of kids or pets, laminate may be your flooring solution. This durable surface resists stains and scratches, and cleanup is a snap. Laminate flooring is one of the most popular choices of flooring today. Roseville Carpet One is proud to offer this composite flooring, as it is designed to withstand more than average wear and tear and is often touted as being a harder and stronger flooring option.
Laminate has changed significantly in the last few years. By utilizing innovative manufacturing processes, today's products accurately replicate the subtle color variations, distinctive grains, and authentic textures of not only the finest natural hardwoods, but can also mimic the high-end look of ceramic, slate and stone. Plus, it often comes with a lower price tag.
Basic Laminate Layers
The 4 basic layers that make up a typical plank of laminate flooring and contribute to its durability include:
The Wear Layer is the top layer. It is clear to let the Design Layer show through. This gives laminate flooring its excellent durability, scratch resistance and UV protection to prevent fading.
The Design Layer is what gives the laminate flooring its design, color and character. It is seen through the wear layer.
The Core Layer is the heart of laminate plank and is usually made from Medium Density Fiberboard (MDF). Various thicknesses are available. The thicker the core layer, the more stable your floor will be.
The Backing Layer is the very bottom of the plank and is similar to the top layer. It helps seal the core layer from moisture and adds stability.
The Optional "Pad-Attached" Layer eliminates the need to purchase an underlayment pad.
Advantages of Laminate Flooring
Easy to Install. Most laminate flooring products have planks that are designed to interlock to create a "floating" floor. This eliminates the need for messy adhesives or installing plywood sub-floor and therefore, can be installed pretty quickly. A medium sized room can be installed in a weekend!
Many Options. There are always new styles being introduced. You can find one in just about any type of wood look and shade, and tile look as well.
UV Resistance. Laminate has a high UV resistance, which protects the design from fading.
Designed for Durability. AC ratings in the laminate industry represent not only the durability, but serve as a guideline for consumer use. The higher the rating, the more durable the laminate flooring will be.
Roseville Carpet One stands behind their laminate flooring because they know that it is manufactured using the latest in technology and finishes and that laminate floors are designed to stand up to the daily wear and tear of any busy home or office. Click here to view more Flooring Tips & Tricks >
Roseville Carpet One is the premier provider of carpet, hardwood floors, vinyl, and other flooring options; providing all major brands of flooring complete with professional installation at affordable prices. Visit our showroom or click to set up a FREE estimate today >