It's no secret that, in today's world, most homeowners' have active lifestyles. With kids, pets, and a slew of things to do, it always seems like there's never enough time in the day. We are frequently worried about what's next on our schedule, work tasks, and spending time with our loved ones.
With chores often adding up and no end in sight, we ask ourselves how we can get more time in the day. Investing in flooring that is stylish but also works with your lifestyle is a great place to start. Maybe you're dreaming of a floor that does everything for you. Perhaps you're envisioning a floor that is classy, trendy, and capable of handling the day-to-day activities of your family. Today, you don't have to dream; waterproof flooring is just that. Stylish, trendy, and functional, waterproof floors change lives. Choosing waterproof flooring means choosing a floor that works with your lifestyle, allowing you to live a more abundant, vibrant life, all while not sweating the small stuff.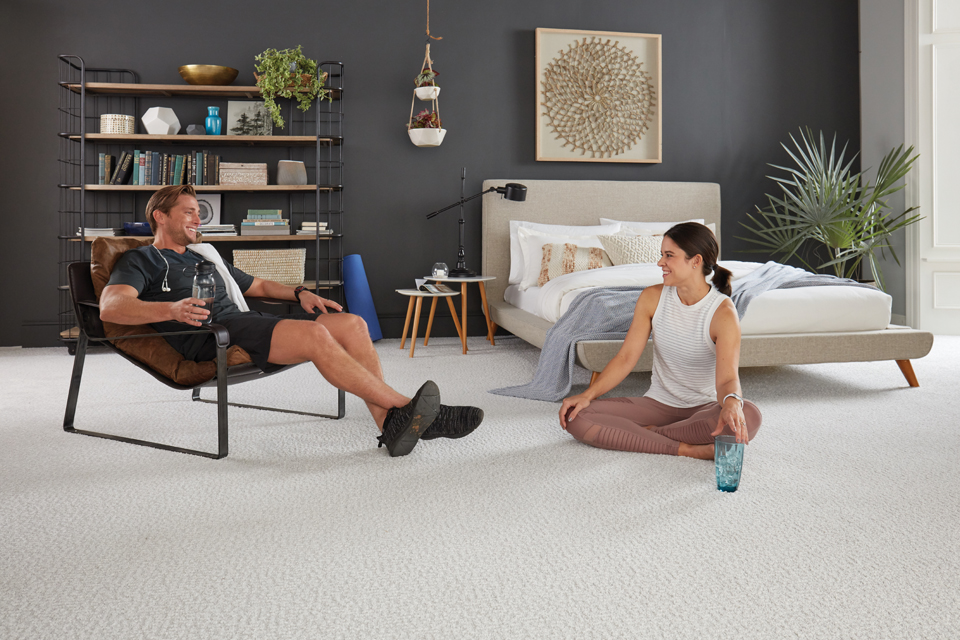 So what exactly are waterproof floors and what do they mean to you? Waterproof floors are durable, fashionable, and attractive. With waterproof floors available in luxury vinyl, carpet, and even hardwood options, it's impressive how far flooring has come. Dull, high-maintenance floors are a product of the past, soon to be forgotten. These new waterproof options provide a whole new level of performance flooring.
Many years ago, home design wasn't like it is today. Styles from the past concentrated on structure and functionality. Unsightly, dysfunctional, and inefficient floors were not the focus of the home. Today, flooring has become one of the fastest-growing markets for new products. Now, the focal point of most home remodels, flooring creates a gorgeous canvas for home design of any type. Changes in trends, where wall colors and décor have become plentiful, have all contributed to the change of heart in home design.
Today, we center our home design on our flooring choice. That's part of the reason stylish floors have risen in interest along with functionality. Dripping in style and classic charm, wood-look flooring options continue to gain and keep the attention of homeowners.
A front-runner in luxury vinyl, Invincible™ H2O™, is the heart of fashionable wood-look flooring that blends personality with performance. The collection is vast with choices to fit your cohesive design, whether it's cozy chic or modern. Invincible H2O is a classic choice for a bright and airy kitchen and upscale enough for a stone-covered, luxurious bathroom, where hardwood would not be possible. Just because waterproof flooring is functional does not mean it cannot also be appealing. Waterproof floors combine fashionable designs and a practical solution to the eternal question, "What if something happens?"
Truth be told, most of us don't think about the consequences of damaging our floors by something as simple as a small liquid spill. However, it's a legitimate concern that many people don't consider until it's too late. Damaged floors due to miniscule mishaps happen all the time, and, unfortunately, they are often irreparable. More time, money, and effort are required to replace flawed floors. Why not have peace of mind and protection from the get-go? With waterproof flooring, it's all possible.
The flooring industry has responded to the importance of floors and the intense scrutiny of flooring options over the years. Technology has made it possible to achieve what most thought impossible—waterproof carpet.
Patterned, solid, or a combination of both, carpet maintains its status as an intimate addition to homes of all types. Simply put, no other flooring type is soft like carpet. Desired by many but unknown by most, Oath by Resista® is waterproof carpet; it is also pet-proof and, ultimately, life proof. The fusion of carpet and technology has created a product that is unlike any other. How does it work? The waterproof backing system coupled with specialized dye chemistry causes liquid to stay on top of the carpet, rather than sink in. For you, that means the ability to pick up a mess on the surface, rather than deep scrubbing into the padding. With colors that don't fade or deteriorate, the headache of having to deal with carpet problems can be erased and forgotten. Complementing your home with carpet is not a thing of the past but, instead, a comforting investment in the impending future, which always seems to come too quickly!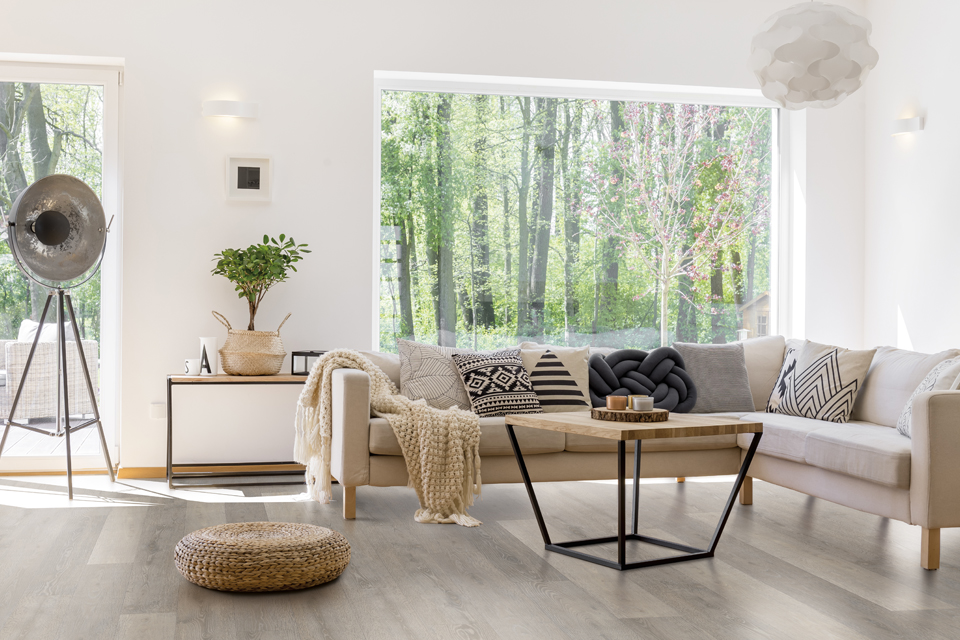 With time on our minds, it's imperative to think back to those one or two available flooring options of the past. In addition to carpets, hardwood floors have continuously brought an alluring presence to homes, to the delight of homeowners. Distinctive, genuine, and incomparable in charisma, hardwood shines in any application.
Imagine if you could get both hardwood and waterproof flooring. Today, that is possible! Resilient and dependable, we personally treasure the uniqueness of Hydrotek™ flooring—waterproof hardwood. Waterproof hardwood? How is that possible? Designed with active homes in mind, this waterproof hardwood is engineered with a new generation core that is common in luxury vinyl floors, meaning that water does not seep through the layers into the subfloor beneath. Hydrotek has a genuine wood veneer construction that creates dimensional stability while providing an amazing presence on the surface. We can't think of a better way to enhance home life than by getting stunning hardwood floors that are pleasing to the eye and your lifestyle.
Whether you're a hardwood floor fanatic, wood-look floor enthusiast, or carpet aficionado, waterproof flooring is nearly guaranteed to grant you peace, simplicity, and the opportunity to spend more time doing the things you love and less time worrying about what's next. An investment in waterproof flooring is sure to be a choice that you and your guests alike will praise.